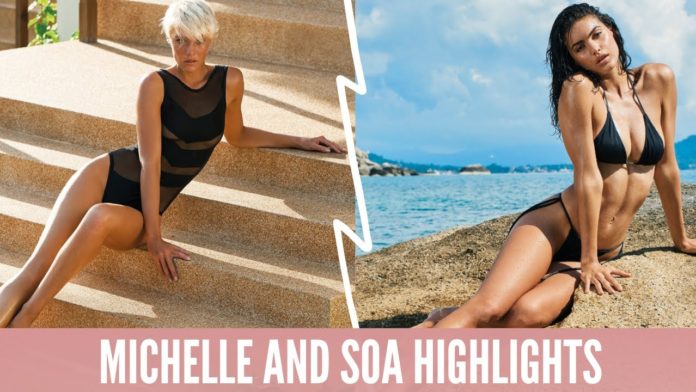 Shot at the Ritz-Carlton in Koh Samui, Thailand by Steven Michelson and his crew.
WORLD SWIMSUIT MODELS:
Michelle Forsyth- Ice Models
Soa Denise- The Syndical
WORLD SWIMSUIT CREW:
Photographer – Jacques Weyers
Hair: Kevin Epstein
Makeup: Renee De Sambento
Styling: Cally Palmer
WORLD SWIMSUIT VIDEO:
Director: Steven Michelsen, DOP: Ryan Janssens, 2nd Camera: Matthew McDonald (We Are_)
Editor: Steven Michelsen (We Are_)
Drone footage by Phil Bedford – Aerial Photography Asia Co. Ltd
www.aerialphotographyasia.com
Subscribe to watch videos of the world's hottest bikini and swimsuit models from :
Catch a glimpse of some of the world`s most beautiful Swimsuit models as they are shot by the best photographers, cameramen and directors, in exotic locations across the globe.
Subscribe for weekly updates as we launch the stars of the future, feature the most beautiful swimsuits available, and get up close and personal with some of your favourite bikini models.